We are happy to announce that as of 1 August our team has grown by two new members who will strengthen our regulatory and commercial teams. Andy and David will support us in a growing number of topics ranging from regulatory development, responsibilities of Baltic Cable as a TSO and our commitment to enhance social welfare by offering the best possible services to the market and support the transition to a low carbon economy.
Andy graduated from the University of Strathclyde in Glasgow having studied Electrical and Electronic Engineering. He has been in the energy industry for over ten years, focused mainly on cross-border electricity interconnectors between the UK and continental Europe. He has experience in a range of commercial, operational and regulatory areas, and has been involved in the influencing and implementing of European market frameworks. He has worked in standalone interconnector operators as well as working on projects involving a range of European TSO partners. Andy joins Baltic Cable as Markets and Regulation Manager.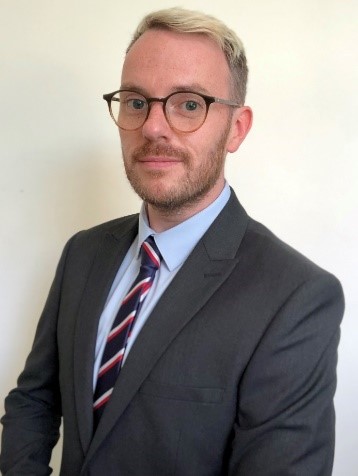 David has Master of Science degrees in power engineering from the Czech Technical University in Prague and Tomsk Polytechnic University in Russia. For over five years, David worked in consulting in the Czech Republic, Germany and Norway, specialising in transmission systems, European regulation and energy trading. His experience from multiple projects for European TSOs as well as extensive knowledge of the electricity system will be put to a good use in his new Energy Market Expert role at Baltic Cable.